Description
Microsoft Office 365 Family subscription will allow you and your family (up to 6 different devices) to use a variety of professional programs and utility functions without limits. Among the features offered by the Family Edition license, we will find: Virtual space on OneDrive for six different devices that allows to share and save photos, videos, documents, etc, AI assistance, and hundreds of fonts, templates, icons, and pictures for Word, Excel, and PowerPoint, Advanced, intelligent security for your files uploaded on OneDrive, and for Outlook mail, Customizable, localization alerts for Microsoft Family Safety mobile app, Professional technical support via online chat, or phone without any additional costs. The purchase guarantees limitless access to all the features and options for a period of 6 months.
Elevate your projects to the whole new level
Thanks to a variety of programs, designed to make your life and work easier, you will be able to create professional projects with ease and without losing focus on the most important aspects of your work. Microsoft Office 365 gives you access to the following software:
Word
Excel
PowerPoint
OneNote
Outlook (with premium features)
Family Safety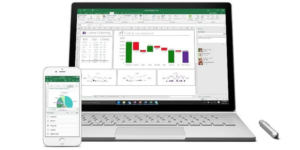 Inteligent virtual advisors
Advanced editors and AI spell checkers, will ensure that your projects are flawless, original, and professional looking. Accurate suggestions will help you to use 100% of your potential and minimize the time wasted on the search for inspiration. In other words, your essays, and PowerPoint presentations will be better than ever. Microsoft Office can even help you design the perfect CV.
Stop worrying about your files security
Your files on OneDrive are secured with advanced anti-ransom software, two-step identity verification, and other hi-tech protection systems. Additionally, you will get access to a special data recovery tool as 'the last resort' feature.
Premium Outlook features
You will have 50 gigabytes of free inbox space and advanced functions that will keep your mail secured, including automatic scanning systems for detecting malicious and harmful attachments. You can also use encryption functions to keep your mail private and secure.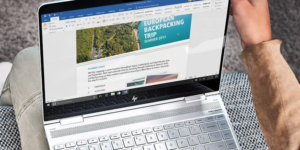 Key features
The complete bundle of professional software by Microsoft, for you and your family.
Maximize your proficiency, thanks to AI assistance that will help you create original and professional projects.
Use all the premium features on six different devices.
Advanced security systems that will keep your files and mail safe.
Professional tech support that will help you with any problem connected with the Microsoft software.