Description
With Microsoft Office 365 Personal you can have all in one with your Windows devices. The license key will active all the services provided for the duration of 1 year, and it can work on PC, Mac, Android and iOS, too. It also gives you the access to a number of unique features and services.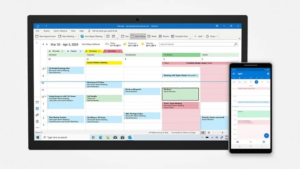 Organization of work
You can manage multiple calendars in one view and speed up your work with e-mails by quickly sorting them and using Suggested Replies to instantly send those mails of the utmost importance. You can also continue with your work even if you are offline, so you do not have to stay behind with your progress.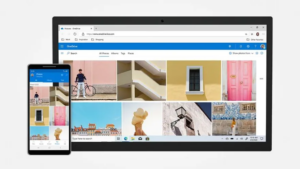 With 1TB cloud storage space you can also store and manage all of your most important files. As it is an online service, you can easily share and exchange your data between your other devices in no time. Moreover, your files will be protected with built-in ransomware detection and recovery features.
Premium applications and additional benefits
Microsoft Office 365 Personal includes the following premium apps: MS Word to read, create and edit documents, MS Excel to work in spreadsheets, MS PowePoint to create and share your presentations, MS OneNote to make important notes, Outlook to access your e-mail, OneDrive to store and manage your files, and Skype to stay in contact with your family, friends, and colleagues.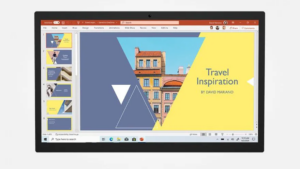 In addition to those premium apps, you will also get access to a number of other services and benefits. First of all, the advanced AI systems will help you write the best essays and reports as well as support you while you will be writing important e-mails. Furthermore, PC-exclusive apps, such as MS Access and MS Publisher will provide you with more possibilities.
MS Access will help create and manage your databases for various business projects. It will structure your data and put it into the desired format via specific queries to help you create the perfect business application from a scratch.
MS Publisher, on the other hand, will enable you to design and create impressive and neat pamphlets, greeting cards, posters, and other complex materials. Think of the layout of your work and see it in print in order to make sure that everything is in order.
Key features
The complete office suite from Microsoft – make your work more efficient!
Write and read in Word, create spreadsheets in Excel, present in PowerPoint, make notes in OneNote, access your e-mail with Outlook, and use OneDrive to store your files online.
The suite works across various devices and systems – whether it is your PC, Mac, or a mobile device with Android or iOS.
Store your files online and don't worry about them as the built-in ransomware detection systems are here for your security. Use your Personal Vault folder to store especially crucial data there.
NOTE: This is a 1-user-only key.